#1. PATRIOTIC LEMONADE CAKE
Bebe La Mode Designs made this AWESOME Patriotic Lemonade cake, and I just HAD to share it! You should see some of her photography artwork in the Etsy shop to the right of her blog page.  For the complete recipe CLICK HERE! 
 2. Peanut Butter Ice Cream Cookie Sandwich
Dorothy from Crazy for Crust has this AWESOME recipe for Peanut Butter Cook Ice Cream Sandwiches. I'm hungry just from looking at them! Check them out and give her some LOVE on her Facebook page HERE! 🙂
#3. Chocolate Covered Strawberry Cupcakes!
We have ANOTHER awesome recipe for you today from The Cake Dish! Jenn has been gracious enough to allow us to sneak a peak at her awesome dessert just in time for summer picnics! CLICK HERE for the link to the recipe and many other awesome desserts in time for summer!
#4. Summer Watermelon Shark!
I am LOVING this amazing scary summer treat from Lilli at Crafty Cupcake Girl's Baby Shower Creations!
Please check out her blog and find out how to make this AWESOME summer treat! We are going to make this for our next picnic! HOW COOL is this!!!! I LOVE the fish in the water too!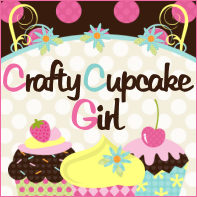 5. Pie-In-A-Jar

Alright, you girls (and guys;) know I LOVE to feature awesome recipes and crafts by other bloggers. I think these single-serving pies in a jar are the MOST ADORABLE and yet calorie cutting deserts! If you like to "straighten the edges" of the pie with a fork, then this is a GREAT alternative! These are brought to you by the girls at Our Best Bites! There you can find many other neat recipes, and they even have a cook book for sale! I'm making these for my own family too!!!
I found the jars on Amazon too! I'm ordering mine now!
Save On Crafts
Photo taken from: http://tinyurl.com/3rra4nw
1. Crate and Barrel Type Driftwood Mirror!
Michelle Paige (blogger) is allowing me to share her DIY Crate and Barrell Driftwood Mirror!  I think she did an awesome job, and it really has a unique look! CLICK HERE to visit her blog post with directions for how to make one of your own! 🙂  We will post this in the craft/recipe section of the blog! Thanks Michelle!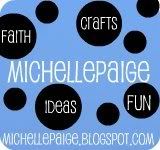 2. Faux Wrought Iron Wall Art!
Priscilla from the Thrifty Crafty Girl was SO SWEET to let us share her Faux Wrought Iron craft! These look so realistic, and you'll never GUESS what they're made from! Also, they're essentially FREE to make! Check them out when you get a chance! CLICK HERE to go to the Thrifty Crafty Girl blog!
Thanks Priscilla!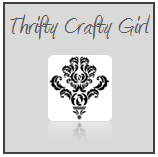 3. Inexpensive Solar Jar Light
4. Mood Lights For Your Back Yard!
Julie at Build, Sew, Reap had allowed me to show you this AWESOME project she posted on her blog.  The highlighted links will take you to her blog where the directions are located.  These are jar candles that hang from trees, and can give an amazing and artistic look to your back yard at LOW COST! Many of us already have jars and candles like this around the house, so this is NOT an expensive craft to make!  I know Marcy (from our Facebook Family) was just asking about Mason jars on our other solar light project, and those could be used for this too. What an elegant look! GREAT JOB JULIE!  Please give Julie some love by stopping by her blog and leaving a comment when you can at Build, Sew Reap!
Hubby and I are making ours this weekend!
 5. 3-Dimensional Room Art!
Today's DIY craft is a 3-Dimensional nursery decoration, that could be used for various childrens' rooms and nurseries.  I am a Reading Specialist, and of course, I wanted my nursery to have a letter theme! So, we decided to hang wooden letters above our son's crib.  This could be completed with any wooden or 3-dimensional object you wanted to hang.  We decided to hang the A, B, and C letters from the ceiling.  To complete a similar project, you will need:
-any three dimensional object of your choice (wooden seems to work best)
-acrylic paint for your wooden object
-hooks with screws on the end
-fishing line
-staple gun staples
(You can purchase any hardware screws from Lowe's or most hardware sections in any department store.)
1. Paint your 3-Dimensional object and prepare it to hang.
2. Hammer a staple gun staple into the top of the wood.
3. Screw the hook into the ceiling (you may need to pre-drill for this)
4. Tie the fishing line to the hook on one end, and tie another knot through the staple on the object.
5. Voila! You have just hung a three-dimensional decoration!
6. Washer Toss Game!
My husband has a great eye for art, and LOVES to make things.  He's very mechanical, and he was able to assemble this back yard washer toss game with materials we had at home, which made this cool game completely FREE.  The point of the game is to place the two wooden boxes 10 feet apart, and toss the washers into the box. If the washer lands outside of the PVC circle, you get 1 point.  If it lands in the circle, you get three points.  Whoever gets to 21 first, wins.  This is GREAT for picnics, and we play it at most family events. You can either buy one for $30+, OR you can make one yourself!
CLICK HERE for the instructions on how to make from Instructables.
*******PLEASE
"LIKE" us on Facebook to be entered in our weekly GIVEAWAY!
Related Posts/Articles:
How to make a cute, (and cheap) table top solar light!

Party Themes
1. Beach/Aloha Party
Pam at Pam's Party Blog was willing to share this ADORABLE sandwich creation that is beach ready! These would be GREAT for a summer beach or aloha theme!   CLICK HERE for the recipe!

 2. Minion Party
You will find a Minion themed birthday party at This Girls Life by Mandy! She has done an AWESOME job putting together this themed party!
Photo from: http://tinyurl.com/3rwyw6p
I promised you more articles on organizing, and I've found some really NEAT blog entries on the web that I want to share with you! Today, Margo from Joyful Homemaking is sharing her NEW, organized pantry with us! She also has a GREAT way to use a shoe organizer! I really believe that seeing how someone else organizes can really help you visualize how your can look!  If you would like tips on how to organize your pantry, visit her blog HERE!
This morning I want to show you an easy way to store extra pairs of earrings.  I have a nice jewelry box, which I've had since I was a teen.  However, I do not have any nice place to store my earrings.  So, instead of buying another jewelry box which would take up space I don't really have, I decided to purchase a VERY INEXPENSIVE fish tackle box.  This was the smallest I could find, and I picked this one up for $1.99 at Walmart.
Now, I probably don't have as many earrings as some, but even if you needed 2-3 of these, you're still only out $4-$6.  I was so tired of constantly fishing earrings out of my smaller jewelry box, and so far this has worked for me!
Inexpensive Organizing Ideas: (Related Posts)