This week, my family watched Robo-Dog: Airborne, the sequel to the original 2015 Robo-Dog movie. Check out the trailer for a peek into the story.
Your family will enjoy Robo-Dog: Airborne if you like:
talking animal movies
predictable story-lines for younger minds to follow plot-lines easier
G-rated, so no concern about inappropriate language, situations or characters
easy tool for family interaction ("what do you think will happen next?", "how would you feel about ___?", etc.)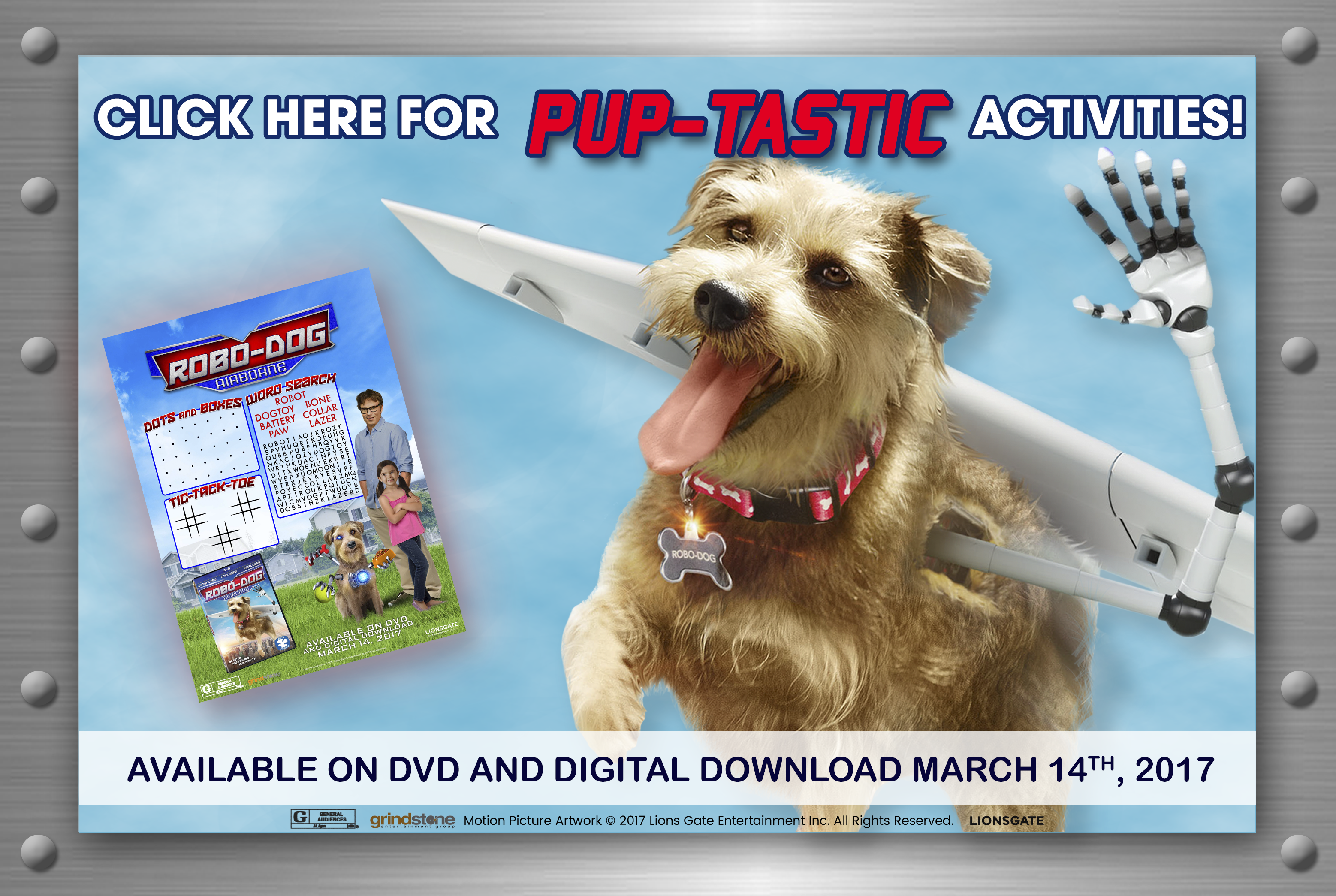 What is Robo-Dog: Airborne about?
Robo-Dog, is the world's coolest pet, who can run super-fast, grow a bionic arm, talk, and even fly! After creating the perfect pooch for his son Tyler, genius dad Tom (Patrick Muldoon, "Days of Our Lives") gets called away. Then Tyler and his wacky nerd friend Barry head off to a science fair, Robo-Dog runs away and has his memory chip erased!
After starting a new life with a computer whiz and his adorable daughter, will this high-tech terrier ever find his way home to his rightful master?
This movie is "encouraging and inspirational for young and old alike" (The Dove Foundation), and was awarded the Dove Family Seal of Approval.
Robo-Dog: Airborne on DVD will be available for the suggested retail price of $19.98.
DVD SPECIAL FEATURES
"Ruff Cut: Behind the Scenes of Robo-Dog: Airborne" Featurette
TV's "Minuscule" Bonus Episodes

"A Cruel World"
"Insect High Velocity"
"A Rolling Snail Gathers No Moss"
"Infernal Anthill"
CAST
Jonathan Silverman                TV's "The Single Guy," Weekend at Bernie's
Patrick Muldoon                      Stigmata, Starship Troopers
Michael Campion                    Netflix's "Fuller House"
This movie is a fun addition for your next family movie night, or road trip entertainment.
This post may contain affiliate links, please read my disclosure policy
HERE